Learn More
Processing your reminders takes minutes instead of hours! Plus we add new card designs regularly to help you keep a steady flow of traffic into the clinic by processing reminders daily, weekly or monthly.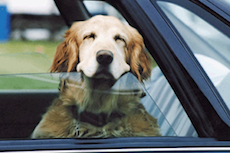 What is the IDEXX Reminder Service?
The IDEXX Reminder Service is an online service that eliminates the time-consuming and labor-intensive task of printing and mailing reminder cards from the clinic.
How much will it cost?
Prices start as low as $.76 per card including postage*
*Prices may vary based on postage rates In addition, depending on your state's rules, applicable sales tax may be added to your IDEXX invoice for your Reminder Service order.
Do you require a contract or a minimum order quantity?
No, a contract is not required and you can order as few as one card.
When will my reminders be mailed?
One of the biggest benefits of the IDEXX Reminder Service is fast turnaround.
US orders will typically be processed and completed within 24-hours. Orders placed before 9:00 a.m. CT will be processed, printed and mailed the same day.
When will I be billed?
An invoice will be generated and mailed the week after you place an order.
Can Canadian practices use this service?
Canadian customers, please visit www.idexxreminderservice.ca